Application head B402-84V with two swiveling modules - bead
€850,00 EUR
zzgl. MWSt
---
Verfügbare Menge:
2
The used application head B402-84V has two individually swiveling modules. These enable an adjustable caterpillar spacing of 14 - 60 mm.

for dot and bead application

variable setting of the modules (swivelling)
Temperature sensor PT100
Overall width 84 mm
Condition: used
The modules are air opening and spring closing. Control is via two solenoid valves. The solenoid valves and nozzles are sold separately.
The B402-84V can be used for dot and bead application.
Errors and subject to prior sale.
View full details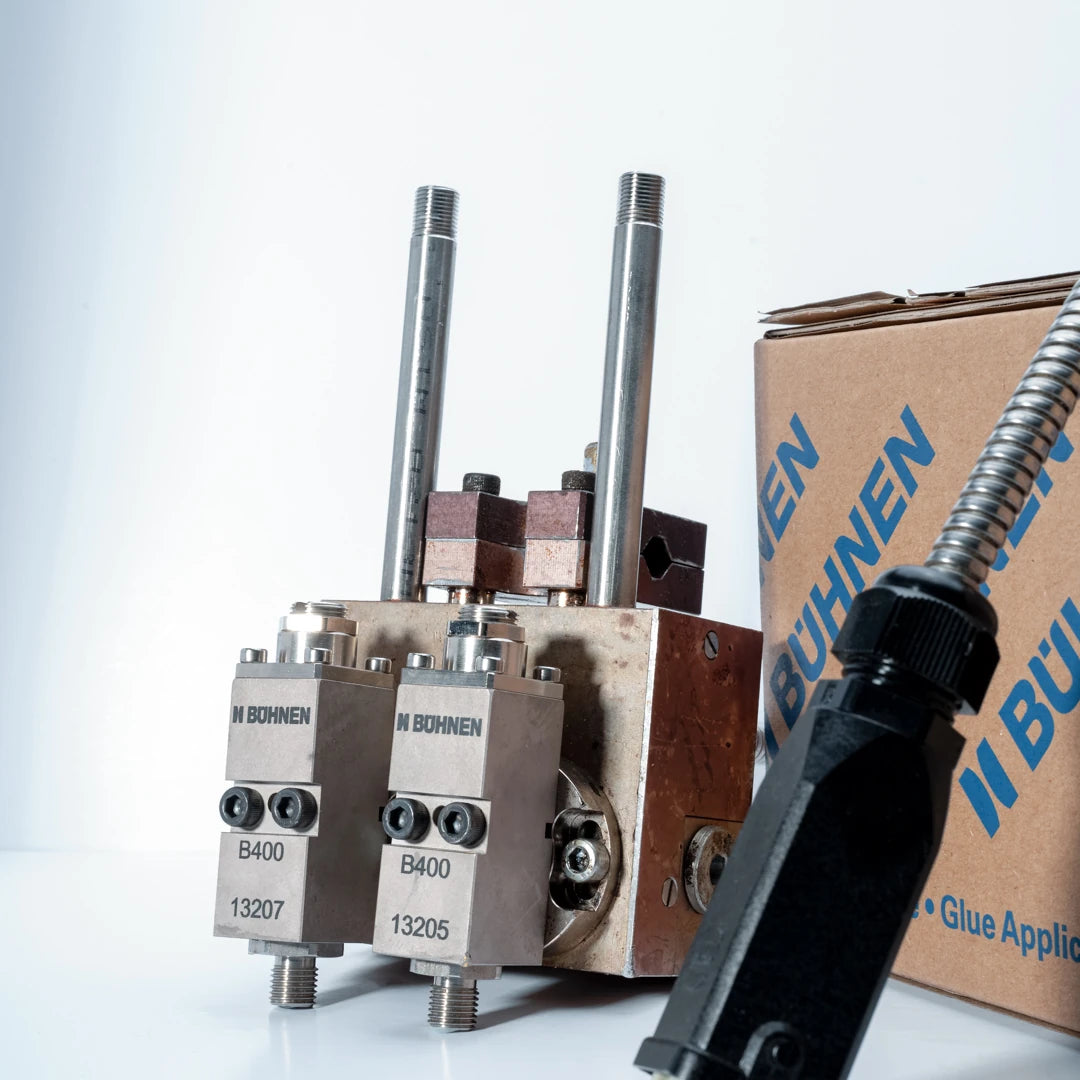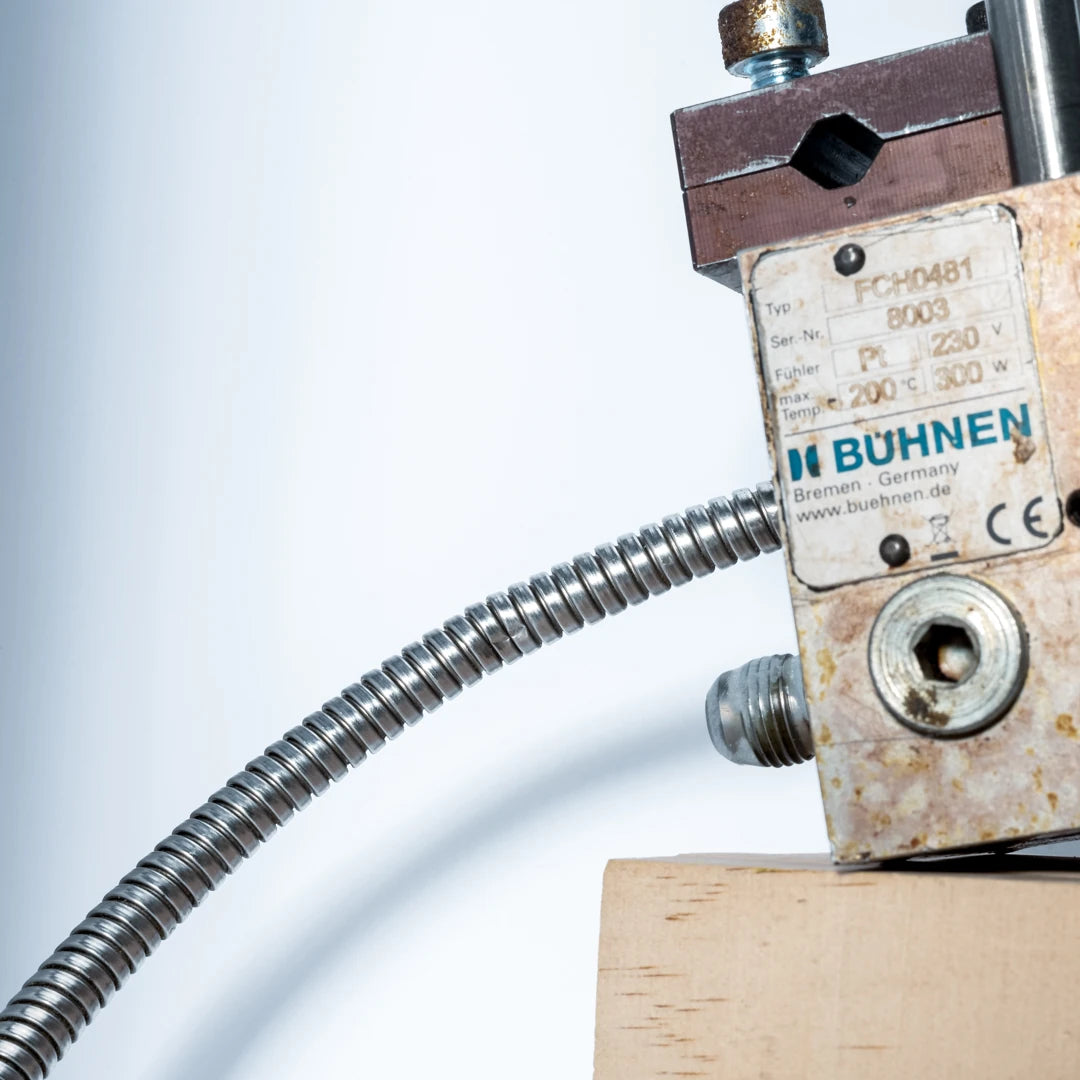 Certified Refurbished

All devices from the BÜHNEN Refurbished Shop have been put through their paces by our service team. Your personal contact will be happy to advise you on questions of technical feasibility in your company

Resource-saving

Our refurbished products are attractively priced . Small scratches and discolorations are not uncommon on used items. These are items that have found their way back to us for various reasons: e.g. B. Returns , demonstration models or rental devices .